Where Great Quality Meets Great Value
From economical systems to top-of-the-line equipment by the industry's best brands, Probo Medical has an extensive inventory to get you exactly what you need.
Chose from our wide range of MRI Scanners
We can supply and maintain low and high field systems from 0.2T to 1.5T systems from Esaote, Philips, GE and Siemens using our in-house team of highly qualified MRI engineers.
With an in house MRI Scanning installation service, full 12 month warranty including all parts and labour, an option to upgrade to a full year warranty, we can offer the complete MRI package.
Please Contact Us for further details or information on alternative systems.
Probo MRI Scanners
With high quality refurbished MRI systems available, we can make MRI Scanners more affordable for you.
- Supplied with a full 12 months parts and labour warranty which includes the coils
- Installed and maintained by our own in-house MRI Engineers
- Supported post warranty by our range of Service contracts, either renewable every 12 months, or 5 year service plans arranged in advance
MRI Relocatables
We can supply MRI Pods and Trailers, to buy, or for short, medium or long term rental.
- If space within your building is an issue and you can't extend, we can also supply our Probo MRI Pod -a modular RF shielded building which arrives to site complete with refurbished MRI installed.
- Our MRI Pods are modular relocatable' s which include an MRI scanner, a control room and can be custom designed to include other rooms if required including a patient changing room.
- You do not need to purchase an MRI to receive the benefits from it. In the event of having to replace an existing system, constructing an MRI suite or simply needing extra capacity our MRI Pods are available on Short or Long Term Rental agreements.
- We have a dedicated and experienced team to answer all of your questions and offer support where needed.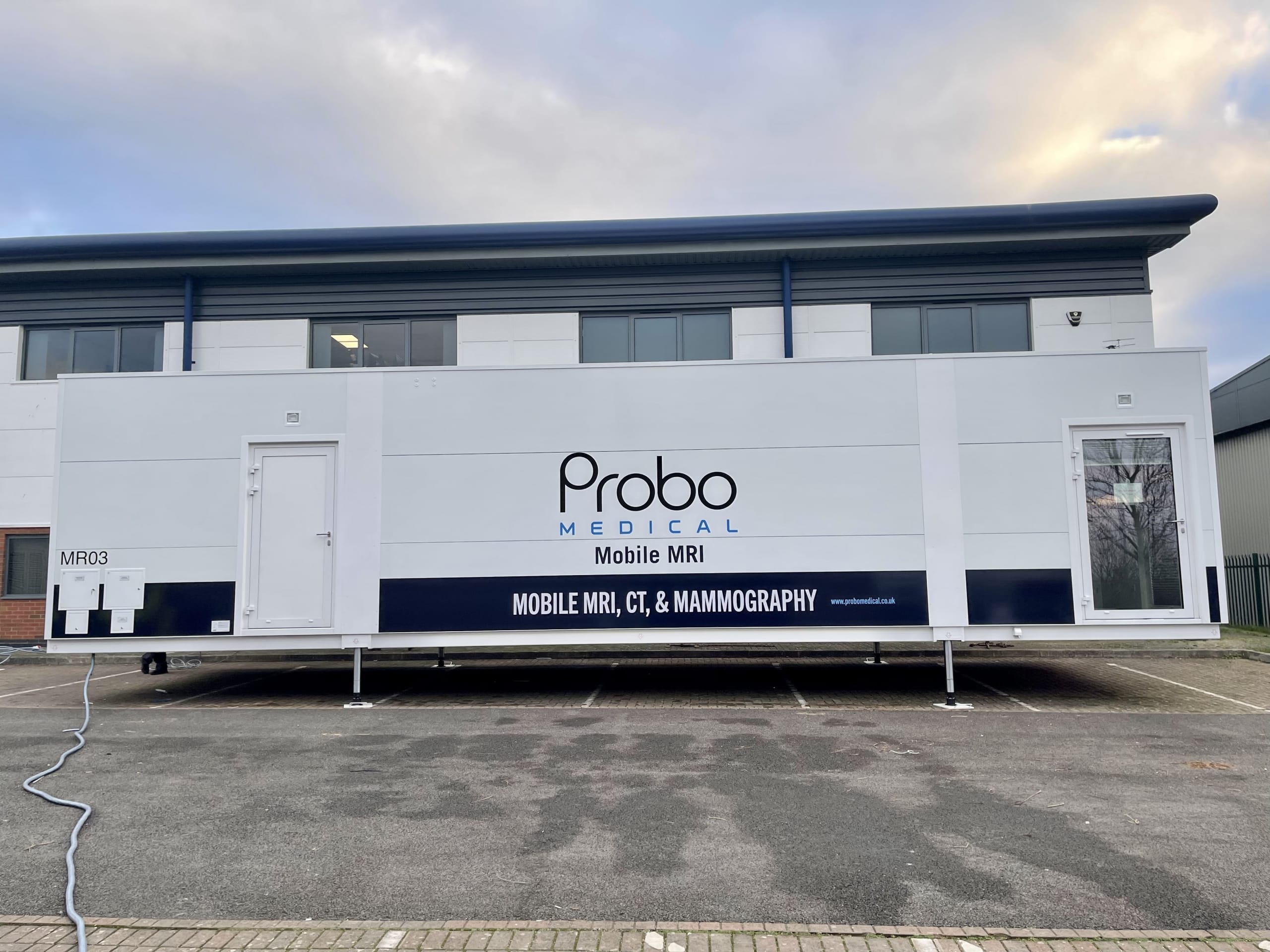 MRI Training and Support
Here at Probo Medical, we can give your staff the training and support needed to help them get started with their MRI systems
- We will give your staff full training in MRI theory, and practical training on the system once it is installed, plus remote support as required
- All our systems come with specific protocols preloaded, so once your system is installed and training is complete, you are ready to start scanning
- As our scanners are refurbishes systems that have come from different sources within the medical sector, there are wide range of systems on offer and we are not tied to any one manufacturer
- Probo are also available to prove de-installation to any redundant systems if required.